Delware State Requirements
Nationally accredited with nearly two decades of experience, we have what you need to renew your license, keep up to date on the clinical developments that matter to you, and improve your patients' outcomes – all without breaking the bank!
Founded in 2004 by mental health professionals, for mental health professionals, every aspect of CE4Less' comprehensive psychology CE solution is purposefully designed to deliver on three key promises: quality, affordability, and convenience. 
Please choose a profession below to see your state requirements and related courses.
Most Popular
1-Year Unlimited
Access to All of Our Courses
2-Year Unlimited
Access to All of Our Courses
Lifetime
Access to All of Our Courses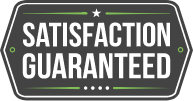 "For 90 days after your Unlimited Course purchase – if you try a course and don't like it – we will cheerfully refund 100% of your purchase – no questions asked"
Dr. Will Cook – Founder, CE4Less