About Us
CE4Less.com was founded by William A. Cook, Ph.D in 2004 with a mission to provide high quality continuing education at an affordable price. We have accomplished this throughout the years by continuing to build our library of courses on relevant mental health related topics and making these available through the use of technology with a focus on customer delight.
M. Lys Hunt, MSW, LICSW is the Content Director for CE4Less and has been practicing social work for over 25 years and is licensed in Massachusetts and Rhode Island. She earned her Master's Degree from the Boston University School of Social Work and completed a post graduate fellowship at Boston Children's Hospital. Her clinical work specializes in the areas of mental health and child and family welfare. She has been a consultant and planner of continuing education for social workers, psychologists, marriage and family therapists, and counselors for over 16 years.
Experience You Can Trust
Nationally accredited with nearly two decades of experience, we have what you need to renew your license, keep up to date on the clinical developments that matter to you, and improve your patients' outcomes – all without breaking the bank!
Founded in 2004 by mental health professionals, for mental health professionals, every aspect of CE4Less' comprehensive psychology CE solution is purposefully designed to deliver on three key promises: quality, affordability, and convenience.
No matter where you are in your career, there's always more to learn… 4Less!
Quality
Our comprehensive library is built on feedback from the hundreds of thousands of mental health professionals who have trusted CE4Less over the last 19 years. There's strength in those numbers, but we know that every mental health professional, and every practice, is unique. That's why our library is built to ensure that we have relevant courses on the topics that matter to you, so that your continuing education experience does more than just check a box.
All of our courses are fully accredited and developed by leading academics and practitioners from across the United States and Canada to CE4Less' high standards for accuracy, clinical relevance, and accessibility. It takes a lot of work to keep over 600+ hours (and growing!) of CE credit up-to-date and engaging, but our passionate team and network of experts are working for you around the clock!
Affordability
We're called CE4Less for a reason! Continuing education doesn't have to cost an arm and a leg (even if some of our competitors seem to think so!). Trust is key to everything we do, so we believe in straight-forward, affordable pricing in everything we do.
If you want the most bang for your CE buck, check out our low-cost Unlimited Plans, which give you access to our entire library of over 600+ hours of CE credit for less than some charge for a single course! And you don't just get what's available today; our library is constantly growing and being updated, and you'll get instant access to every update and new course as soon as they become available. No more comparing confusing bundle pricing or dealing with restrictive packages designed to be missing at least some of the courses you actually want – take any course you want, choose as many courses as you want, and never pay a dime more!
Convenience
As mental health professionals ourselves, we know that continuing education can be a chore… but it doesn't have to be! CE4Less' platform is purpose-built to deliver a convenient, portable experience no matter where, when, or how you want to learn. Every course in our library is designed to be taken any time, anywhere, and on any device.
---
"The strengths were the definitions and examples. The content was good and appropriate and helps being aware of types of trafficking. I will use this in assessments and crisis screenings."
Lorraine W.
– Psychologist
, Colorado
"The strengths were the definitions and examples. The content was good and appropriate and helps being aware of types of trafficking. I will use this in assessments and crisis screenings."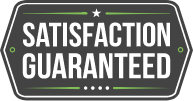 "For 90 days after your Unlimited Course purchase – if you try a course and don't like it – we will cheerfully refund 100% of your purchase – no questions asked"
Dr. Will Cook – Founder, CE4Less