Quality
Our comprehensive library is built on feedback from the hundreds of thousands of mental health professionals who have trusted CE4Less over the last 19 years. There's strength in those numbers, but we know that every MFT, and every practice, is unique. That's why our library is built to ensure that we have relevant courses on the topics that matter to you, so that your continuing education experience does more than just check a box.
All of our courses are fully accredited and developed by leading academics and practitioners from across the United States and Canada to meet our high standards for accuracy, clinical relevance, and accessibility. It takes a lot of work to keep over 600+ hours (and growing! ) of CE credit up-to-date and engaging, but our passionate team and network of experts are working for you around the clock!
Affordability
We're called CE4Less for a reason! Continuing education doesn't have to cost an arm and a leg (even if some of our competitors seem to think so!). Trust is key to everything we do, so we believe in straight-forward, affordable pricing in everything we do.
Convenience
As mental health professionals ourselves, we know that sometimes professional development and continuing education can be a chore? But it doesn't have to be!
CE4Less' platform is purpose-built to deliver a convenient, portable experience no matter where, when, or how you want to learn. Every course in our library is designed to be taken any time, anywhere, and on any device.
1-Year Unlimited
Access to All of Our Courses
2-Year Unlimited
Access to All of Our Courses
Lifetime
Access to All of Our Courses
Still have Questions?
Check out our Frequently Asked Questions page.
Accreditations
CE4Less has been providing the mental healthcare community with continuing education and professional development resources for nearly two decades. We strive to provide a broad range of required and elective courses to fulfill state requirements and broaden your professional knowledge with the ultimate goal of improving outcomes for the people you serve.

To learn more about our accreditations, check out our Accreditations page
"As an administrator with minimal knowledge of grief therapy, this course has inspired me to gain further training to be able to assist the influx of clients experiencing grief. I found everything about this course to be valuable and will be adopting quite a few of the techniques in my practice. I especially found all of the techniques that can be utilized in a group setting to be something I will look into further…"
Lanita D.
– MFT
, California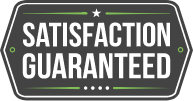 "For 90 days after your Unlimited Course purchase – if you try a course and don't like it – we will cheerfully refund 100% of your purchase – no questions asked"
Dr. Will Cook – Founder, CE4Less