Interested in lending your experience and expertise to hundreds of thousands of your peers? We always welcome submissions from mental health professionals who share our passion for leveraging high-quality, timely education to improve patient outcomes.
To make sure we can have the most impact on our customers' practices, our courses are designed as referenced works. This ensures that the information we provide is evidence-based and current for use in our customer's practices. You can get an idea of their format by downloading our free course, or by selecting one of our Unlimited Plans below to get instant access to over 600 hours of high quality CE.
If you are interested in writing courses for CE4Less, please send a CV and writing sample to help@CE4Less.com.
1-Year Unlimited
Access to All of Our Courses
2-Year Unlimited
Access to All of Our Courses
Lifetime
Access to All of Our Courses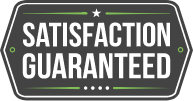 "For 90 days after your Unlimited Course purchase – if you try a course and don't like it – we will cheerfully refund 100% of your purchase – no questions asked"
Dr. Will Cook – Founder, CE4Less