We do our best to provide up-to-date information regarding state requirements. Requirements can change without notice and it is ultimately the customer's responsibility to interpret state laws, board rules, course relevancy and all jurisdiction and licensure requirements.
Did you find requirements that need updating? Please contact us with any sources of information at help@ce4less.com.
Use the search tool below to find your requirements.
Let's Find the Right Courses for You!
Most Popular
1-Year Unlimited
Access to All of Our Courses
2-Year Unlimited
Access to All of Our Courses
Lifetime
Access to All of Our Courses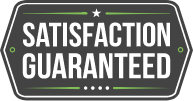 "For 90 days after your Unlimited Course purchase – if you try a course and don't like it – we will cheerfully refund 100% of your purchase – no questions asked"
Dr. Will Cook – Founder, CE4Less