Trusted
Over half a million mental health professionals have relied on us for their continuing education needs.
Up-to-Date
With multiple new courses added monthly, we make it easy to stay on top of current topics.
Nationally Accredited
Looking for a seal of approval? We've got it! CE4Less is approved nationally by the APA, ASWB, NAADAC, and NBCC, and many more state-level bodies. Click here to see all of our accreditations, and if you don't see what you need, reach out and let us know!
Affordable
It's in the name! CE4Less was founded by clinicians for clinicians to deliver quality, convenience, and affordability in continuing education. Great CE doesn't have to cost an arm and a leg (even if some of our competitors think so!) Our straight-forward, low-cost unlimited subscriptions mean you don't have to spend more to get more. Click here to choose the right plan for you.
Convenient
Take your courses your way. From work, from home, or on the go, CE4Less makes continuing education easy, fun, and engaging – any time, anywhere, and on any device.
Expansive Library
With over 732 CE hours to choose from, whatever your clinical specialty, practice setting, or area of interest, we've got you covered. Let us help you study what matters to you, fill in knowledge gaps, learn new skills, and keep up-to-date on the clinical developments that matter most to you. And if we don't have what you're looking for, just reach out!
Expert Content
Every course in our library is built by leading practitioners and academics from across the United States and Canada. Our expansive network of experts ensures we have the depth of knowledge you can trust to make every course informative, engaging, and enlightening.
Risk-Free
Not sure whether online CE is right for you? Try a course on us, or dive right in and get unlimited access to everything CE4Less has to offer – over 732 CE hours of content, with new courses added every month! Either way, your satisfaction is always guaranteed. If you're not completely satisfied, reach out to us, and we'll make it right!
Unlimited Courses
CE4Less is built to foster a culture of continuous learning for mental health professionals. We offer truly unlimited access to everything in our expansive library. No confusing bundles, no restrictive packages that don't have everything you want, just straight-forward pricing and unlimited access. Take as many courses as you'd like – whenever, wherever, on any device.
Most Popular
1-Year Unlimited
Access to All of Our Courses
2-Year Unlimited
Access to All of Our Courses
Lifetime
Access to All of Our Courses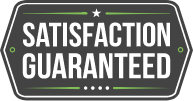 "For 90 days after your Unlimited Course purchase – if you try a course and don't like it – we will cheerfully refund 100% of your purchase – no questions asked"
Dr. Will Cook – Founder, CE4Less